About Floyd Insurance Agency LLC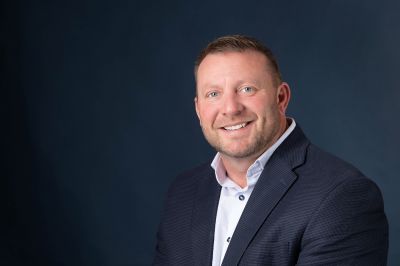 Floyd Insurance Agency LLC
I am part of a large loving family, the fourth son out of six children, and grew up in the Bluffs/ Meredosia area. I now have two beautiful children I am very proud of. Lilie Floyd is currently a Sophmore at Webster University St.Louis MO Studying Marketing and Communications, and Hayden Floyd finishing his 4th year serving as a Staff Sergeant in the United States Air Force based in the state of Washington and served 9 months in Afghanistan.Hayden plans to join Floyd Insurance Agency after is military service.

I have worked in the insurance industry for over 22 years. After beginning my career in the insurance business as a producer with the Willis Insurance Agency in Mt. Sterling, I quickly realized I had a passion for helping individuals and families with their insurance needs. I specialized in auto, home, life, and commercial insurance to the surrounding West Central IL area from Quincy to Springfield and as far south as Alton for over 10 years. During this period, I received multiple sales and service awards that I am very proud of.

My career then lead me to the Emerald Coast of Niceville, Florida. In Ft. Walton Beach I managed Ferguson Insurance Agency with seven customer service representatives/producers for 8 years. I, along with my team, served the Northwest Florida area with pride.

I decided to come back home to the Illinois area for family reasons and was given the opportunity to further my career as the Southern IL Territory Sales Manager with Pekin Insurance Company. Living near Carbondale, I was responsible for overseeing the production and growth of 75 independent insurance agencies in the lower 32 counties of the state. After 3½ years in Southern IL, I transferred to West Central IL continuing to serve Pekin in the same capacity as Territory Sales Manager, of a larger number of 82 agencies.

I am now proud and excited to have began the next chapter in my life. For several years it has been my vision to open my own insurance agency and I am proud to have opened Floyd Insurance Agency, LLC. I bring over 22 years of experience in producing, managing, and working directly with policy holders. In addition, for the past 4 ½ years I have worked directly with over 150 independent insurance agencies. I strongly feel my portfolio speaks for itself in that I have the vision to provide the best service with the best companies in the insurance industry today.

My mission statement: "Protecting families for generations to come." truly comes from my heart. It means by protecting you and your family today, I am helping to ensure your families' financial success for generations to come.
Brian Floyd
Call (217) 245-1555